FIND THE RIGHT WORDS. FOR THE RIGHT TARGET GROUP.
That's what we do. With outstanding quality.
We provide a feast for the eyes.
Translation is the written transmission of authored texts into a different language.
It is not only the words that need to be transferred into the new language, but rather also the meaning and what people think and feel when reading the texts. Good translators also have to think between the lines: their work is tailored to the respective culture and mentality of the target audience. And they ensure outstanding accuracy.
Why ask us to do a translation
if a machine can do it faster, better and cheaper?
Admittedly: some algorithms (or "automatic translators") now deliver a relatively good output. Depending on your requirements, they can provide adequate results. They also help us to work quicker. So why should you still come to us if machines can do the same work faster and at less expense?
Because there is one thing that we can do better: think.
You no doubt put great thought into creating your text.
And you would like to stimulate thought among your text's readers.
This is what we want too!
We recognise insinuations, wordplays, rhymes, jokes, culturally sensitive statements (taboos) and messages delivered between the lines. We adjust your texts so that they have exactly the same effect in the target language as they do in the original. We precisely reproduce grammatical and content references, meaning that you can rely on the accuracy of our work. And we handle sensitive texts with absolute confidentiality.
And with us, you know exactly what happens to your data. We are required to adhere to professional secrecy, the Swiss Data Protection Act (DPA) and the European General Data Protection Regulation (GDPR).
Our translations are done by outstanding people. Who put an outstanding level of thought into what they should do. And what they shouldn't.
And we think that the proof really is in the pudding.
Outstanding commitment. Outstanding reliability.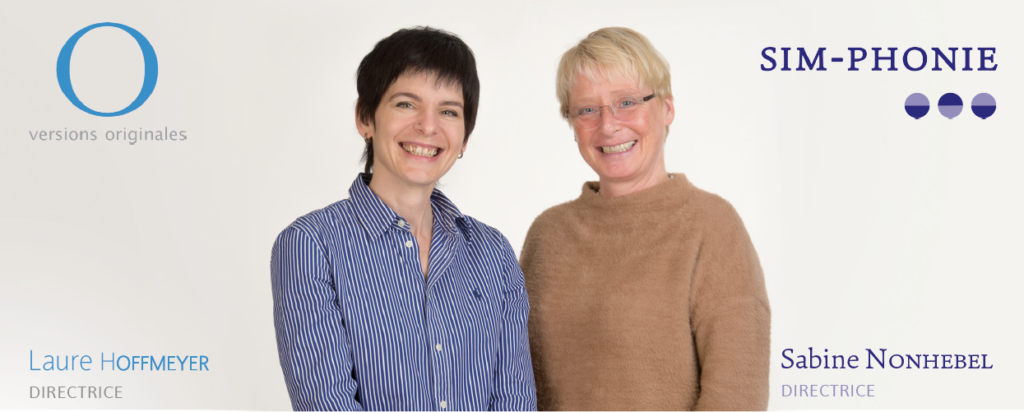 I personally translate written texts from French and English into German – in all of the quality you would expect from a native speaker. For translations involving different language combinations, I work together with reliable specialists from my network. I am personally familiar with their work without exception and am therefore able to precisely assess its quality. This allows us to guarantee a high-quality result at all times.
Your translations into French are completed in native-speaker quality by Versions Originales: https://versions.ch/
You can look forward to uncompromising quality assurance, complete reliability and absolute adherence to deadlines.
Our rates are based on the length, difficulty and urgency of the texts we receive. The key factor in calculating prices is the length of the text, which is measured according to standard lines.
Would you like to know how this could work for you and what it might cost? Get in touch!